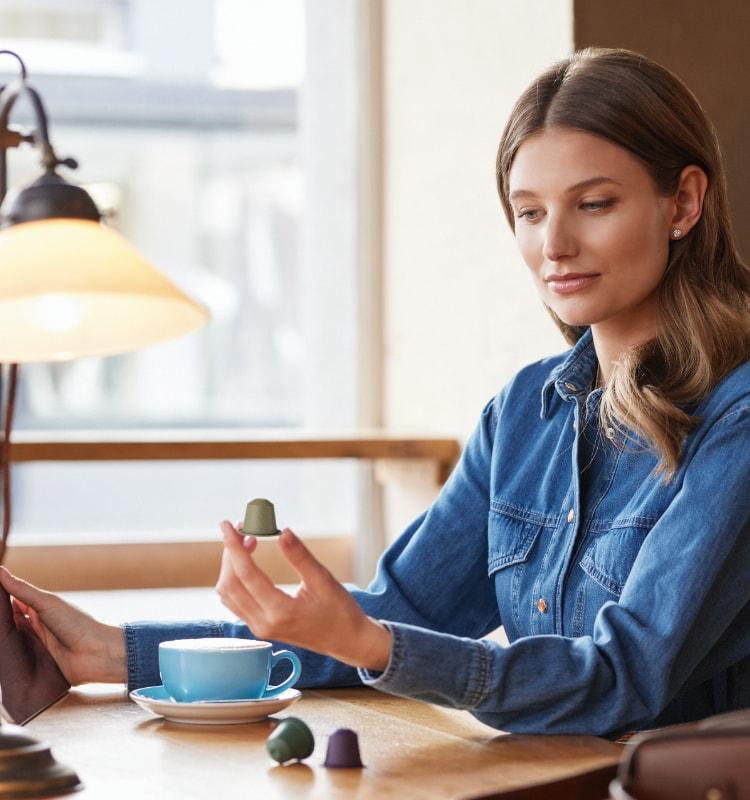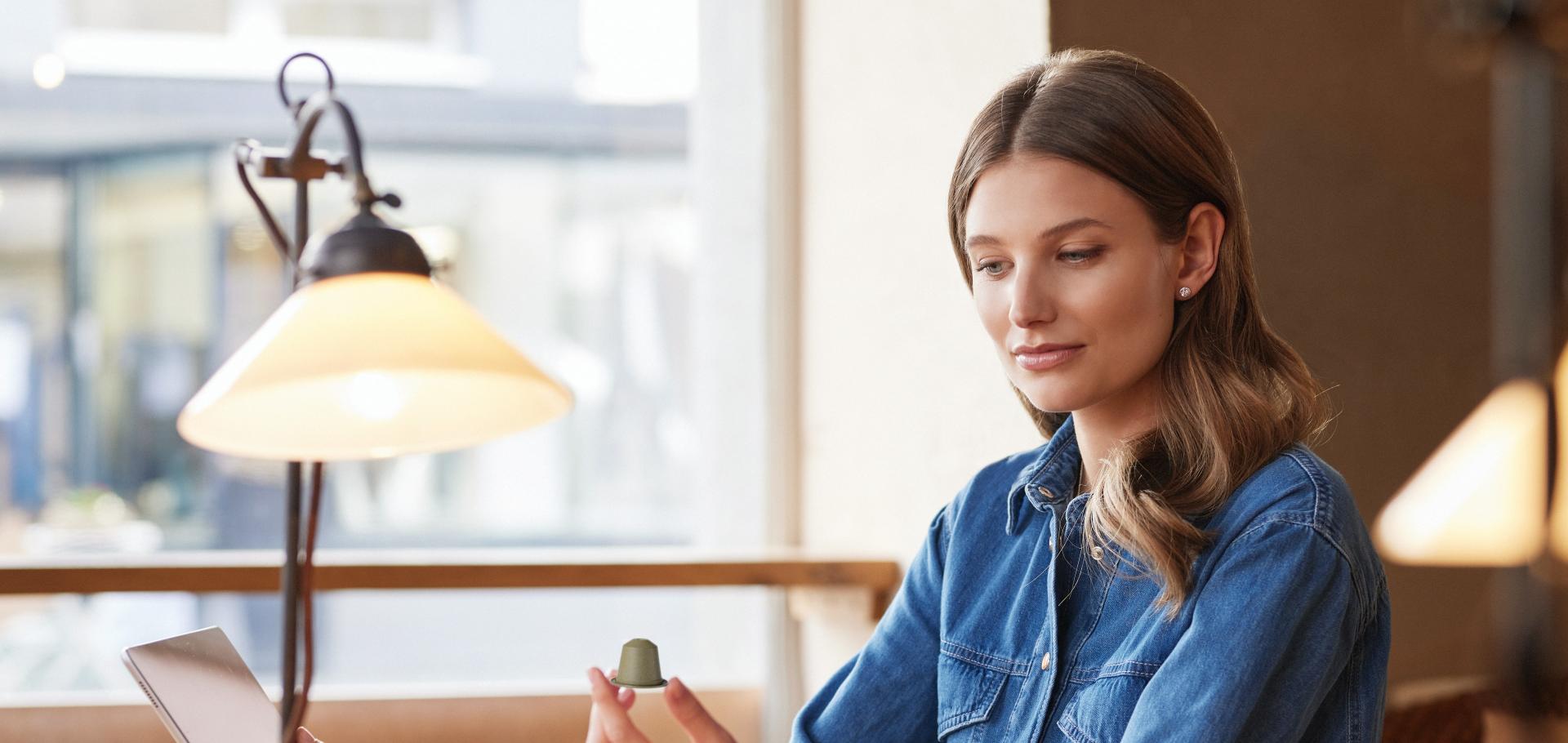 Coffee Capsules
for Nespresso Systems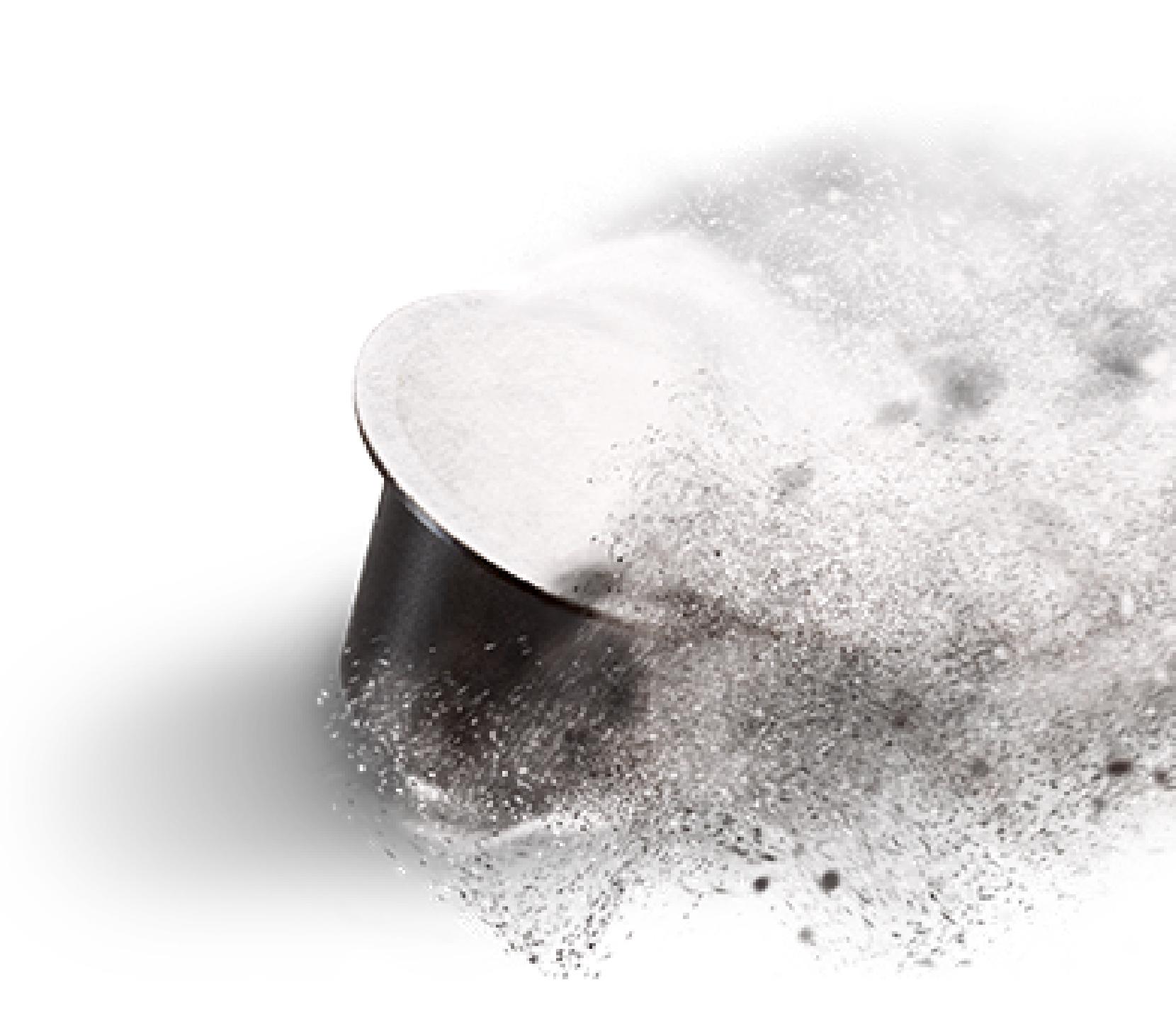 Compostable coffee capsules are the convenient solution for environmentally aware consumers. The Blue Circle capsule boasts similar flavour-conserving properties to those of regular capsules – with the crucial advantage that they can simply be disposed of in the garden compost after use. This is because the capsule and the filter fleece are made of a material which is certified biodegradable and will therefore decompose. And as a welcome side effect, the nutrient-rich coffee grounds are turned into valuable soil.
Our
certificates
Blue Circle capsules meet all the EU requirements concerning materials and articles with food contact. They have also been certified by TÜV Austria as home- and industry-compostable.
Answers to
frequently asked questions
How long does it take for the coffee capsules to biodegrade?

Home-compostable plastic decomposes in garden compost through the activity of bacteria or other living organisms in water, CO2 and biomass. These specially certified materials decompose within a set period of time and leave no visible or toxic residues in the garden compost. The biodegrading process in home compost takes a maximum of twelve months.
How should the capsules ideally be disposed of?

Our capsules consist primarily of natural resources and have been awarded 'OK compost HOME' and 'OK compost INDUSTRIAL' certification by TÜV Austria. You should ideally dispose of your capsules in your garden compost. To dispose of them in the organic waste bin (industrial composting), please contact your local waste management company and enquire about waste disposal in accordance with the EN 13432 standard.
Which coffee machines are the capsules compatible with?

The Blue Circle coffee capsule is a single-portion capsule with a corresponding lid foil which has been specially developed for Nespresso® capsule coffee machines built from 2015 on.
The capsule together with the lid foil is home-compostable and does not contain any aluminium, PLA or PP.
(Nespresso is a registered trademark of Nestlé S.A. There is no affiliation to Blue Circle Packaging)